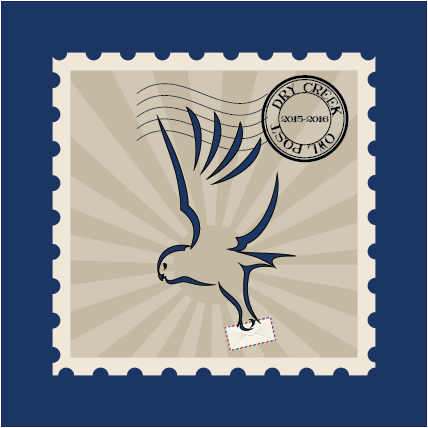 Upcoming Dates & Activities
The Owl Post
We hope you are all having a wonderful summer.  Look for news and updates regarding our Back to School Night.
___________________________
Message from our Principal
Dear Parents,
I'd like to send out a giant thank you to our parents, helpers and volunteers. There is a constant string of parents streaming in and out of Dry Creek volunteering everyday. Thank you for helping in classes, working in the take home library, going on field trips, volunteering through the PTA or School Community Council and any or all other things you do to help and support our school.
Thank you also for all of your support of the fundraiser. I'm excited to see how it turns out. We will certainly report to you how we did as soon as we have those numbers to share. We sure want to see that playground installed as soon as possible.
As the temperature gets colder and colder please help your children dress appropriately for the weather. As movement and play is so important for our kids, we send our students outside to recess whenever it is possible. If the temperature is above 20 degrees, the air quality healthy, and it is not raining, then we give the students the opportunity to be outside.
Thank you,
Mr. Rencher
__________________________
Message from our PTA
Parents and Guardians,
Sincerest thank you for continuing to come help at the school and supporting the classes and programs that make school fun for your kids! We had a very successful October. The book fair was a huge success. Reflections assembly for awards is on Thursday. School Cents Day (or night, in our case) was phenomenal! The kids had an absolute blast with Red Ribbon Week. Thank you to Penny, Becca, and Brittany for all the signs and prizes that were given. If you weren't able to make the school parade on Halloween, we hope you can make it next year. Check the school website or Facebook page for pictures.
For November we have our monthly meeting Wednesday the 4th, Reflections Assembly on the 5th at 6:30 p.m., a Lehi Council Meeting on the 18th, and our 2nd annual Turkey Trot on the 24th.
You can find any information about the PTA on the school website, Facebook page and at the school.
Thank You
Di Snarr
PTA President